MICHAEL TRUE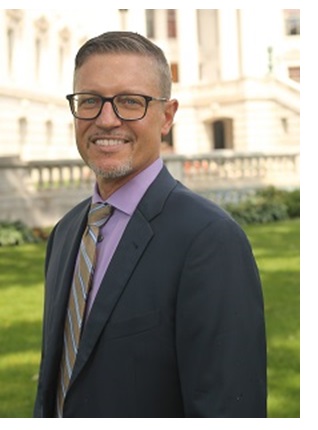 Michael graduated with honors from DePaul College of Law in 2003 and has practiced law in both Illinois and Wisconsin. While in Chicago, Michael's practice included criminal law and business transaction and litigation work in both State and Federal Courts. Since 2010, Michael has called Madison his home and he now practices in Dane and surrounding counties, including Columbia, Dodge, Green, Iowa, Jefferson, Richland and Rock. Michael now focuses his practice exclusively on representing individuals in all matters affecting the family including divorce, child custody and placement matters, as well as legal separation, paternity, adoption and grandparents' rights. He practices a client-centered, problem-solving approach to family law issues and supports working in an interdisciplinary process, which he believes provides the greatest value and long-term benefits to clients.
Michael is also trained and certified as a Guardian ad Litem (GAL). A GAL is an attorney appointed by the court to represent the interests of children in custody and placement disputes. Understanding how a GAL approaches a case can be critical in resolving custody and placement disputes. Having this perspective allows Michael to better represent clients when those legal issues are at stake. Michael encourages clients to develop better parenting skills and communicate more effectively with the co-parent so as to lessen the impact that custody and placement litigation can have on children. Whenever children are involved, Michael emphasizes their interests as an overriding focus.
In his practice, Michael offers an alternative to resolving family disputes through the collaborative process. He is trained to represent individuals in the collaborative process and is a member of the Collaborative Family Law Council of Wisconsin. The collaborative process can offer a better way to resolving family disputes and results in better outcomes for families and children.
VOLUNTEER WORK
Literacy Network, Member of the Board of Directors (2011 to 2014) and President of the Board of Directors (2012 to 2014)
Madison South Rotary Club, Member (October 2011 to present), Sergeant at Arms (July 2012 to June 2013), Brat Stand Czar (2014, 2015 & 2017)
Dane Buy Local, Member of the Board of Directors (2011 to 2013)
Wisconsin Wills for Heroes program, sponsored by the State Bar of Wisconsin's pro bono program (2011 to present)
Midtown Educational Foundation Tutor with One-On-One tutoring program (2004 to 2006)
Our Lady of Mercy/St. Clement Church Legal Clinic, sponsored by the Chicago Volunteer Legal Services Foundation (2009 to 2010)
PROFESSIONAL ASSOCIATIONS
State Bar of Wisconsin
Dane County Bar Association
Collaborative Family Law Council of Wisconsin
America Inns of Court – James E. Doyle Chapter
PUBLICATIONS
Children and Divorce: What Parents Should Know, Parent & Family, 2011 Fall & Winter Resource Guide, p. 30
Contract Law, Chapter 6, The Parole Evidence Rule and Contract Interpretation (Illinois Institute of Continuing Legal Education, 2008) (Co-author)
"Sex Offenders" but No Sex Crime? What SORA and VOYRA Could Mean For Your Clients, Illinois Bar Journal, v. 95, p. 482, No. 9 (Sept. 2007) (Co-author)
AWARDS
Service Above Self Award (2018), Presented by Madison South Rotary Club
Super Lawyers, Wisconsin Rising Stars (2011, 2012, 2013, 2014)
The Abraham Lincoln Marovitz Lend-A-Hand Program Mentor of the Year Award (July 2006), Presented by the Chicago Bar Association