JACK SCHUSTER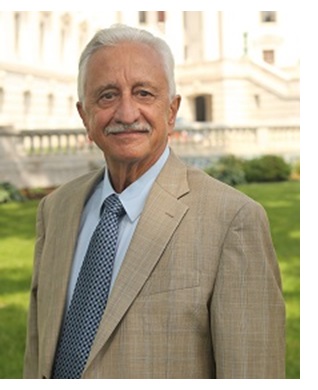 Attorney John P. "Jack" Schuster was admitted to practice in the State of Wisconsin in June of 1975. In addition to his membership in the Wisconsin State Bar Association, and Family Law Section, Mr. Schuster has been admitted to the Eastern and Western Districts of Federal District Court for the state of Wisconsin, and the 7th Circuit Court of Appeals. He has more than 35 years of trial experience in all areas of practice, including felony and civil jury trial experience and appeals.
Jack is a member of the Dane County Bar Association and State Bar of Wisconsin. He has been a member of the Dane County Pro Bono Mediation Project and has volunteered with the Dane County Family Law Assistance Center, since the inception of both programs.
Jack was named in 2003 edition of Madison Magazine as one of Dane County's best attorneys in three separate areas of practice, including family law, dispute resolution and divorce practice.
Jack has successfully mediated hundreds of custody, placement and financial disputes, by court appointment and upon mutual request of attorneys for both sides of pending legal matters. He has also frequently acted as an arbitrator, making decisions for parties in disputes which the parties have chosen to keep outside of the judicial system.
Jack has been appointed to act as Guardian ad Litem in all branches of Dane County Circuit Court. A Guardian ad Litem is an attorney appointed by the court to represent the interests of children in custody or placement litigation. From this experience, Jack has developed a reputation as an attorney who places the interests of children first and foremost in all family conflicts. In his practice, Jack emphasizes the positive aspects of developing better parenting skills, communication with the coparent, and approaches to conflict resolution which minimize damage to the parties' children. This approach is not for everyone. However, clients who develop the capacity to examine their own motivations, focus their energies on improving their parenting skills and learning to communicate positively with the other parent, appear to fair much better in placement or custody disputes the long run. It is Jack's opinion that most judges in Dane County Circuit Court and other Guardians ad Litem in the family court system recognize and reward the long range efforts of positive parenting.
Email: Jack@SchusterFamilyLaw.net